This is a quick article to walk you through the process of getting a user to show under "my employees"
1.) Tools
2.) System Configuration
3.) Enter the name of the user that needs the person under "my employees"
4.) Click on Edit
5.) Turn on "People Manager" in the General tab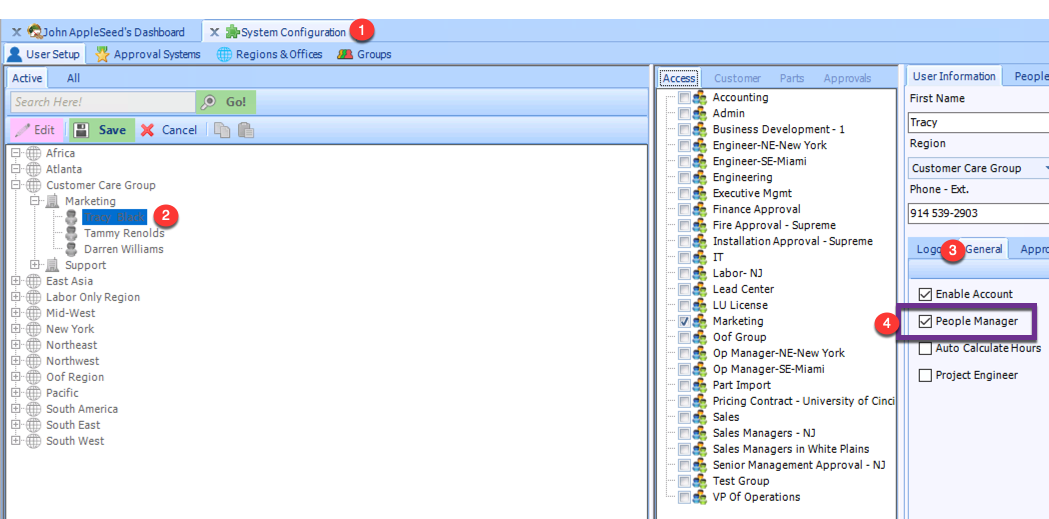 6.) People Manager Tab and locate the user you need to view (it's sorted by region and office)
7.) Click the outermost checkbox and any other rights you may need.
8.) Log out and log back in