This article will review how to setup and update labor categories and labor rates.
To create a Labor category go to:
1) Tools
2) Program Options
3) Labor Categories
4) Click on "Add Labor Category"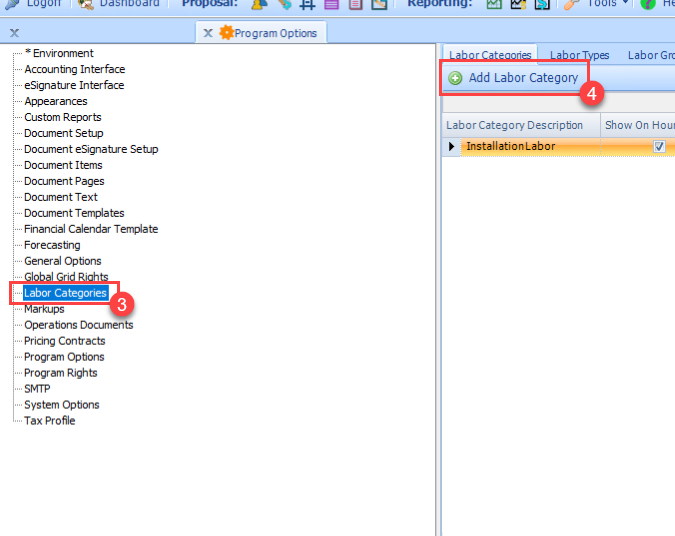 In the pop up window, enter the Labor category name (5) and select "Create" (6). Please note this name will print on summary reports, and customer facing documents where individual labor categories are presented.
The Labor Code should be a maximum of 8 characters that represent a quick reference to the labor category. This shortcode is shown in certain views where a shorter name is shown (ie package editor labor columns)

**New labor categories will only appear in jobs created after the labor category has been added to the application; existing jobs will not have the new labor category**
Adding Labor Rates
To add labor rates go to:
1) Tools
2) System Configuration
3) Regions & Offices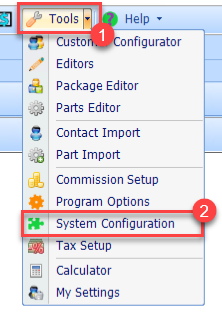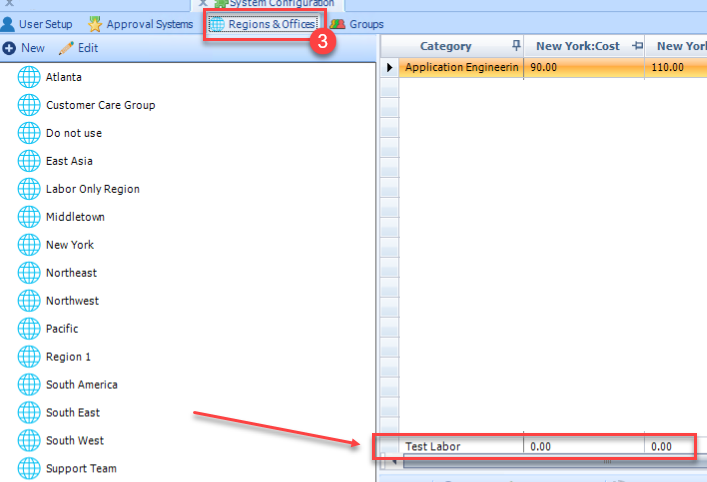 Once here you can begin to edit the labor rates within the grid.
Please note that based on your accounting integration, the labor rates may be pulled from your accounting platform and will not be editable here.
Hiding Labor Categories for Different Regions:
Tools -> System Configuration -> Regions and Offices -> highlight Region -> Edit
Once the region is in edit mode, you can unselect the labor categories you'd like to hide for that region under the "Visible" column