In the Document Screen, click on the Terms and Conditions tab

In the Terms and Conditions tab, click on Template Maintenance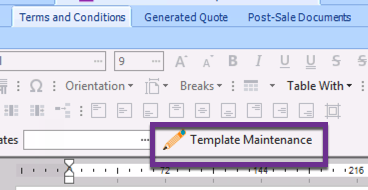 A new window for Template Maintenance will open > select "TermsAndConditions" from the Template Type dropdown list

Then select the Terms and Conditions template you'd like to update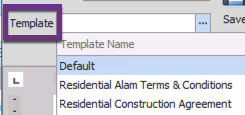 Once update to terms and conditions have been completed, click Save.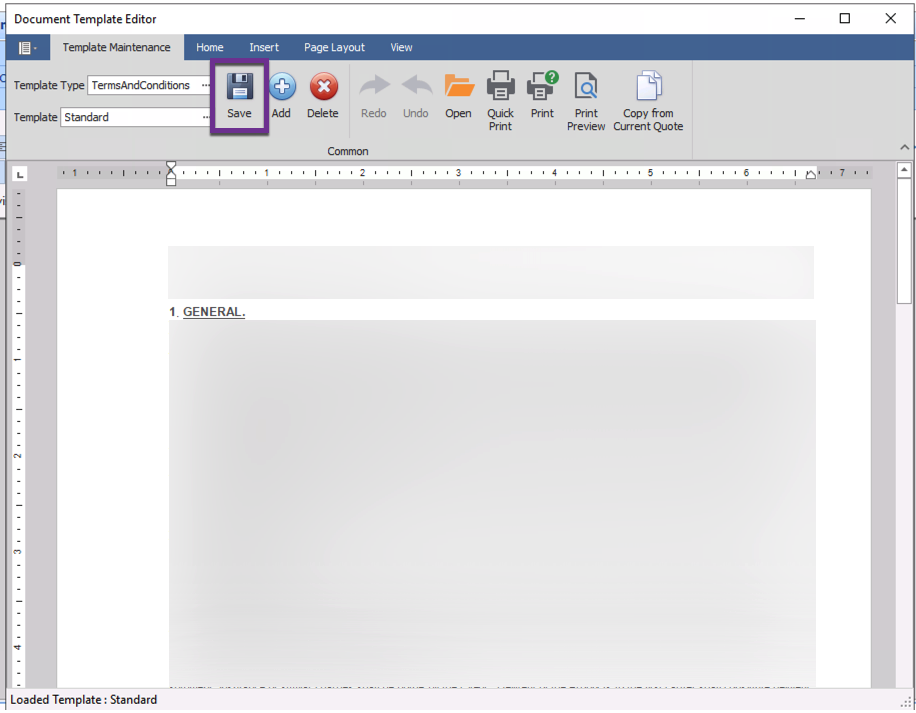 You will be prompted to save the changes made; this is would be your WeSuite password. Click Confirm Password.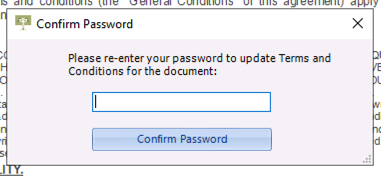 Changes should be reflected when creating a new quote package or when the Terms and Conditions template is reselected in the existing quote package.
Please note, if you are unable to update the Terms and Conditions template, the group(s) you are associated to may not have the appropriate group right assigned.