Within WeOpportunity you can add/edit/disable data list items.
Adding:
1) Go to Settings --> Data List
2) From the dropdown labeled "Data List", select the data list you wish to edit (example: Job type).
3) Click "Add New Record"
4) Under "Option Name", type the name of the new record and click "update".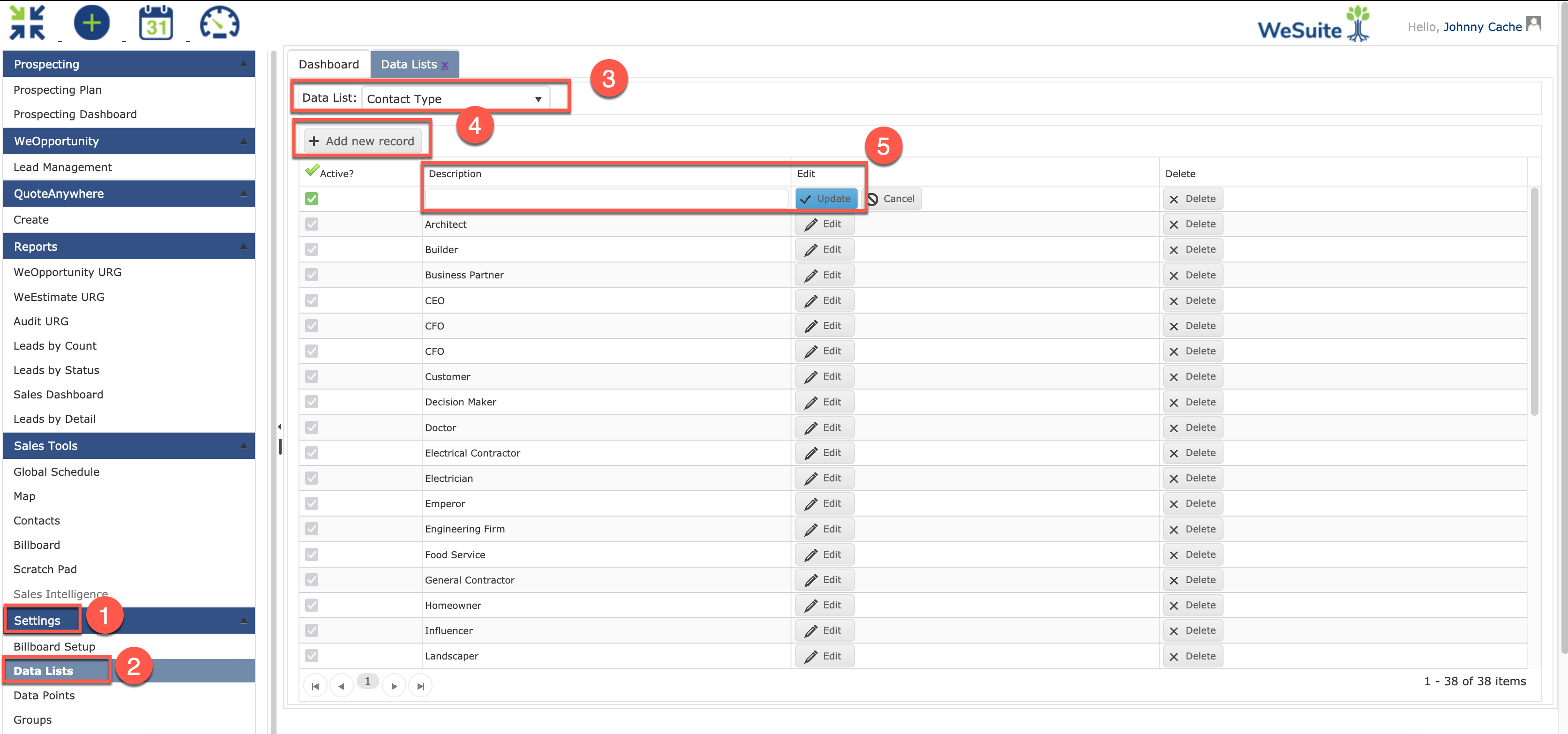 Editing:
1) Click on the Edit button
2) Make the respective changes
3) Click Update
Deleting:
Similar to Editing you can remove a data list by clicking on the Delete button.
The delete function however will not work if there are any existing leads with the data list item already selected.
In this case you can deactivate the data list item by unchecking the "Active" checkbox.