1. Go to "Settings" --> "Office Settings"
2. Select an Office
3. "Add New Record"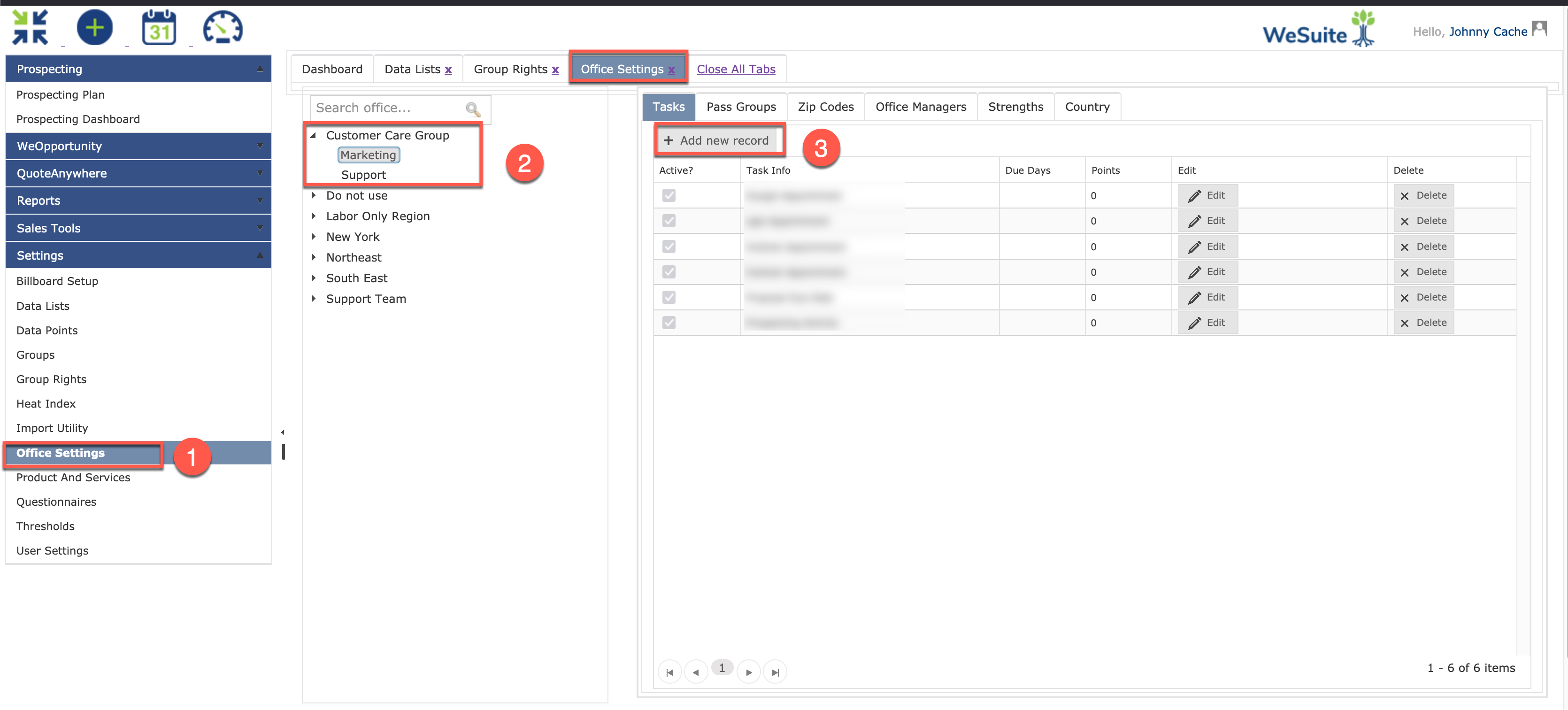 3) Enter Required Information:
- Active: Needs to be selected for Task to be visible in task list for tasks/appointments
- Task Info: Task Type/Task Name
- Due Days: Number of Days automatically added as a due date
- Points: Number of Points awarded for the task to move "Progress" meter on Leads

*NOTE: Tasks need to be added to all Offices as every office may have different tasks assignable.