Lead management is the section within WeOpportunity most used by Sales to create and manage their leads and opportunities and by Management to create,view and assign them.
To access Lead Management, you can click on it under the "WeOpportunity" tab from within the panel of the left -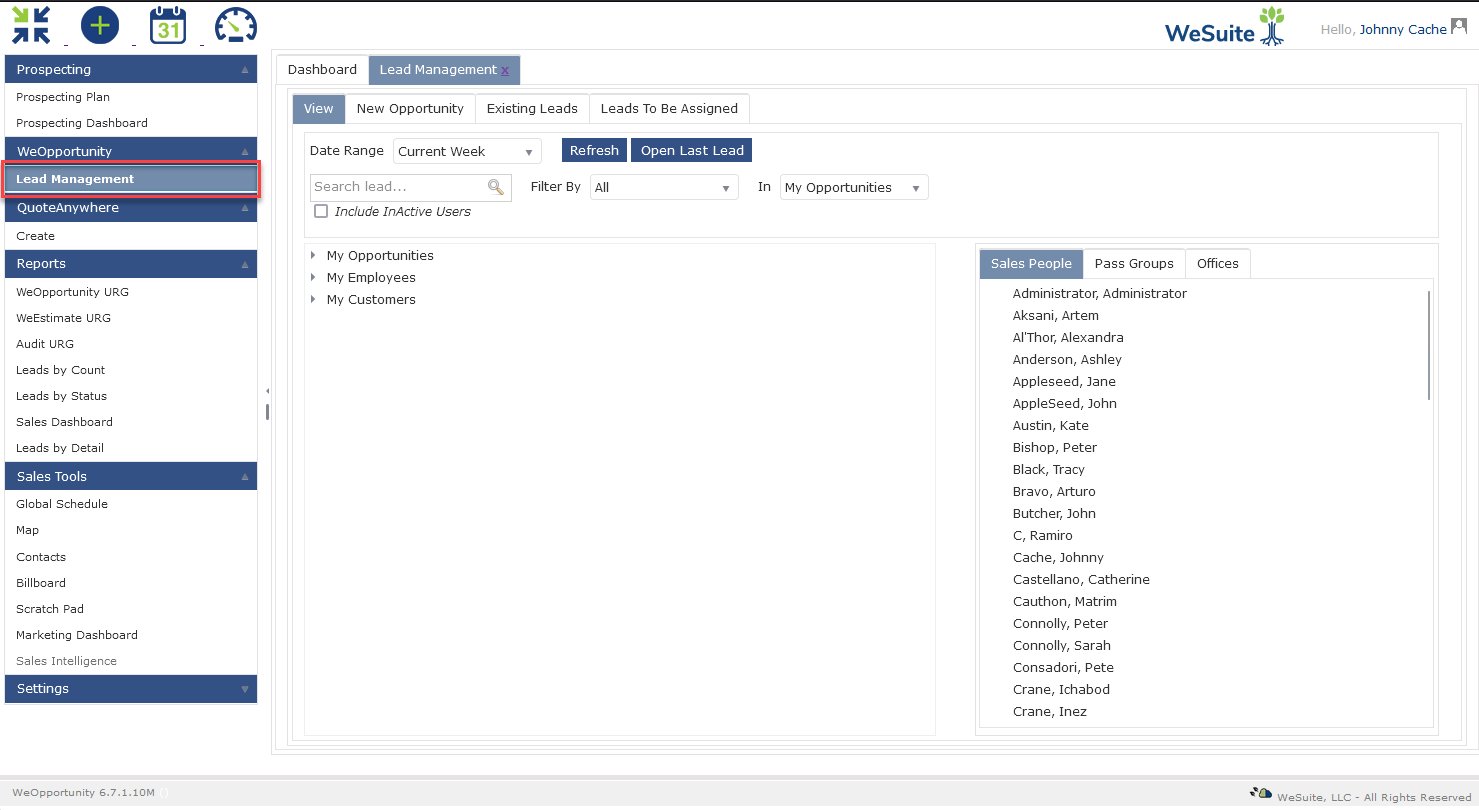 The lead management window will open and you will see a few different sections:
Date Range: The date range filter allows you to search for leads/opportunities within a certain time frame. You can also filter by certain information pertaining to the lead such as customer name or number. Lastly you can filter by opportunity bucket, such as all leads/opportunities, just your information or unassigned leads.

"My" Buckets: Below the search filters you will see three separate buckets:
My Opportunities - All data created by your user. It will be broken out by the status of the lead
My Employees - All users you have rights over will be listed here. It will be broken out by the regions of the users. Expanding the user will allow you to view their leads (broken out by status) and their customers
My Customers - All customers you created leads for will be listed here
Pass Panel: Allows you to pass a lead to a user, office or pass group by "Dragging and Dropping" it to them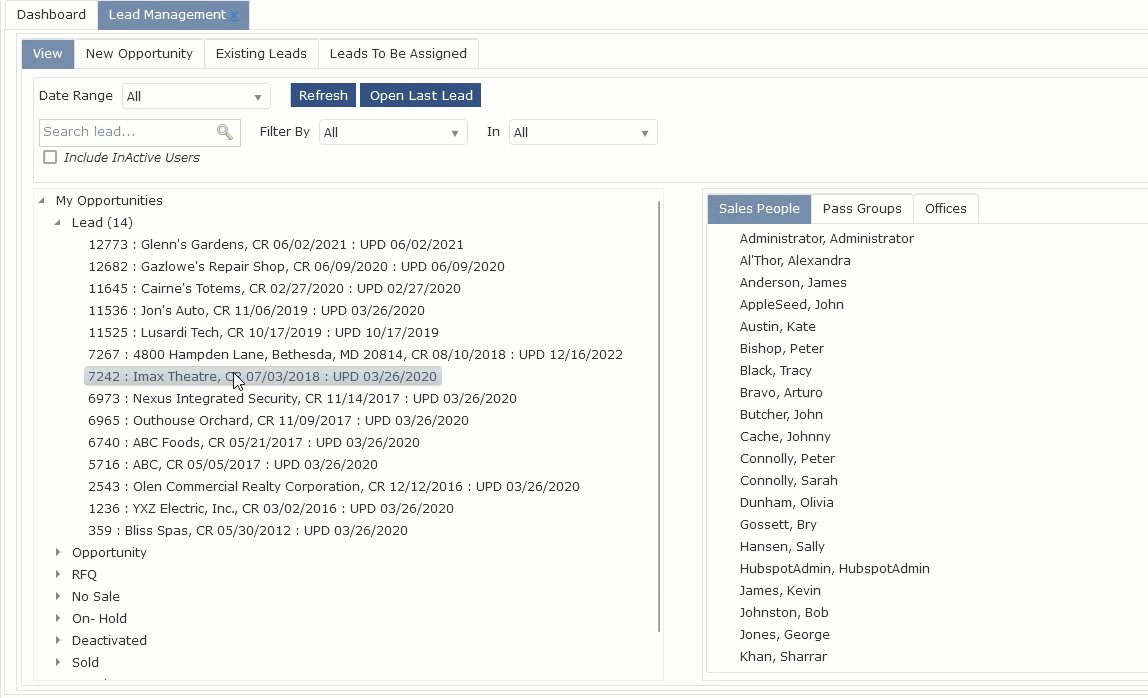 New Opportunity: The "New Opportunity" tab allows you to create a new opportunity. You create a new customer for an opportunity or search for an existing one. Clicking the "Start New Customer Opportunity" button will allow you to create a new lead and customer for either yourself or for passing. When searching for a customer, simply click on the customer name or address you'd like to create a lead for and select "Go." You will also have the option to create for yourself or for passing to another user.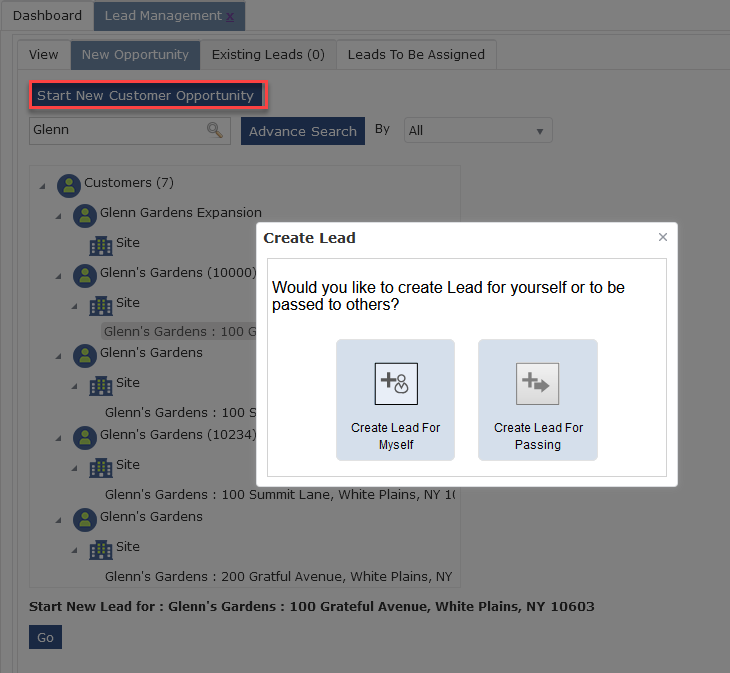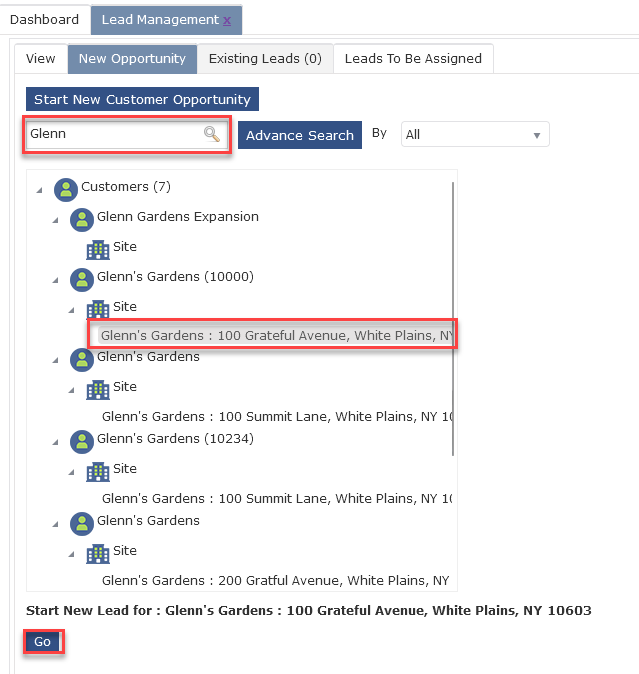 Both options will bring you to the "New Opportunity" window with the only difference being if a pre-existing customer was selected, the customer information will be present and filled out where as selecting the new customer opportunity button will present you with a blank page to fill out -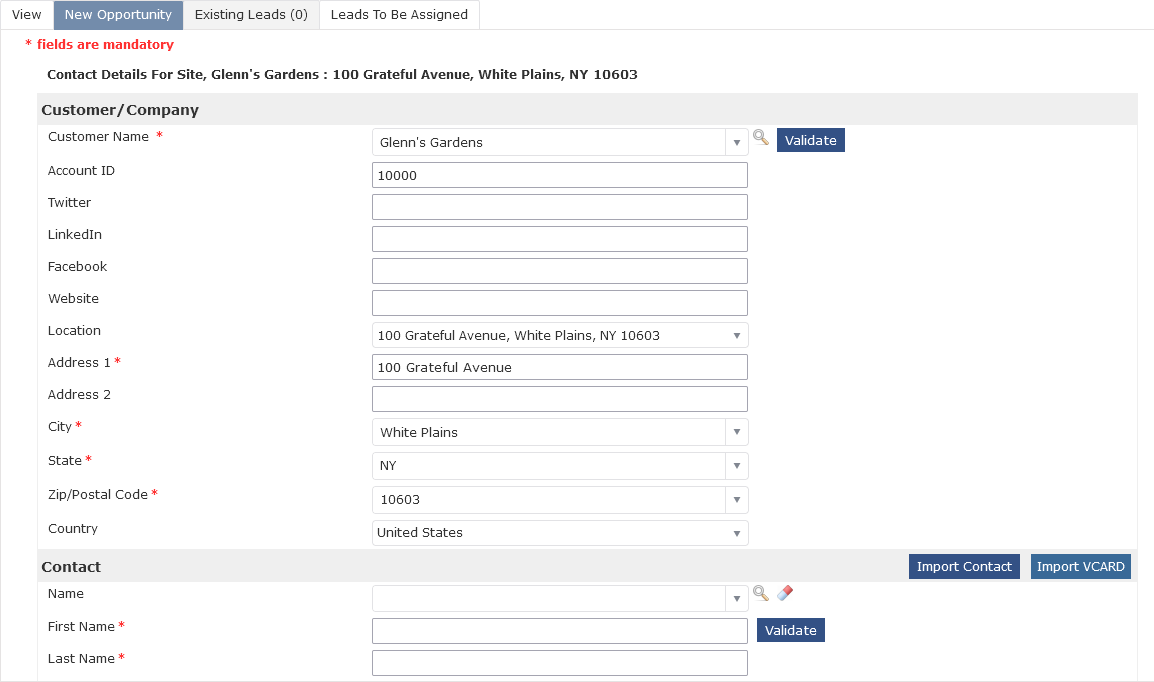 Existing Leads: Shows existing leads for address selected in "New Opportunity" search.

Leads to be Assigned: A bucket in which "Unassigned" leads will reside. Generally this is used for custom integrations or if leads are assigned to an office or a pass group. A pass group is generally a small group of users that reviews and distributes leads to sales users. From here users can assign or view leads along with basic lead information such as contact information and notes pertaining to the lead