This is a quick guide to review everything about Archived jobs including how to move a job to Archived Status and Remove it from Archived Status
What is an Archived Job?
An Archived Job is a job that is in a deactivated state living in a different environment than current live jobs. These jobs can not be opened and all secondary/supplemental documents are not viewable.
Why Archive a job?
The Archived job feature is there to allow users to reduce clutter in their current project bin. This is entirely dependent on the user. Archiving jobs is not an automatic process and is something each user can control
How to Archive a Job
Archiving a job is a very simple process. While in WeEstimate, search the proposal you'd like to archive (1). It is important to note that you can archive the job or the bin of jobs.
Once you find the job/bin you'd like to move, right click on it (2) and select archive (3).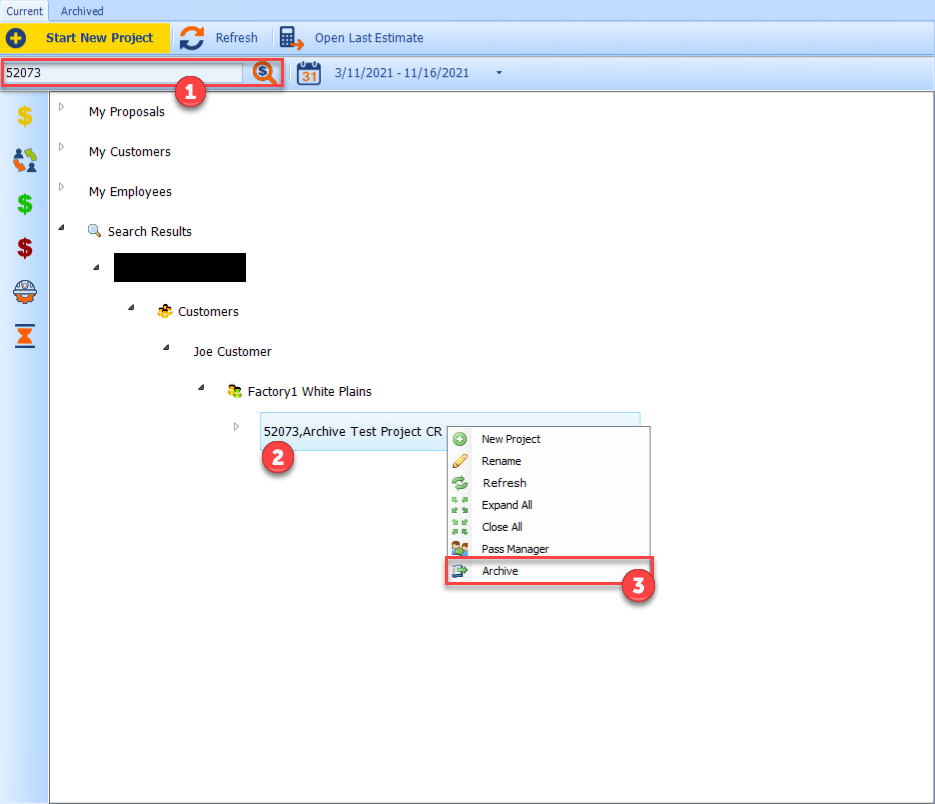 The Job/Bin will now appear in the archived tab in WeEstimate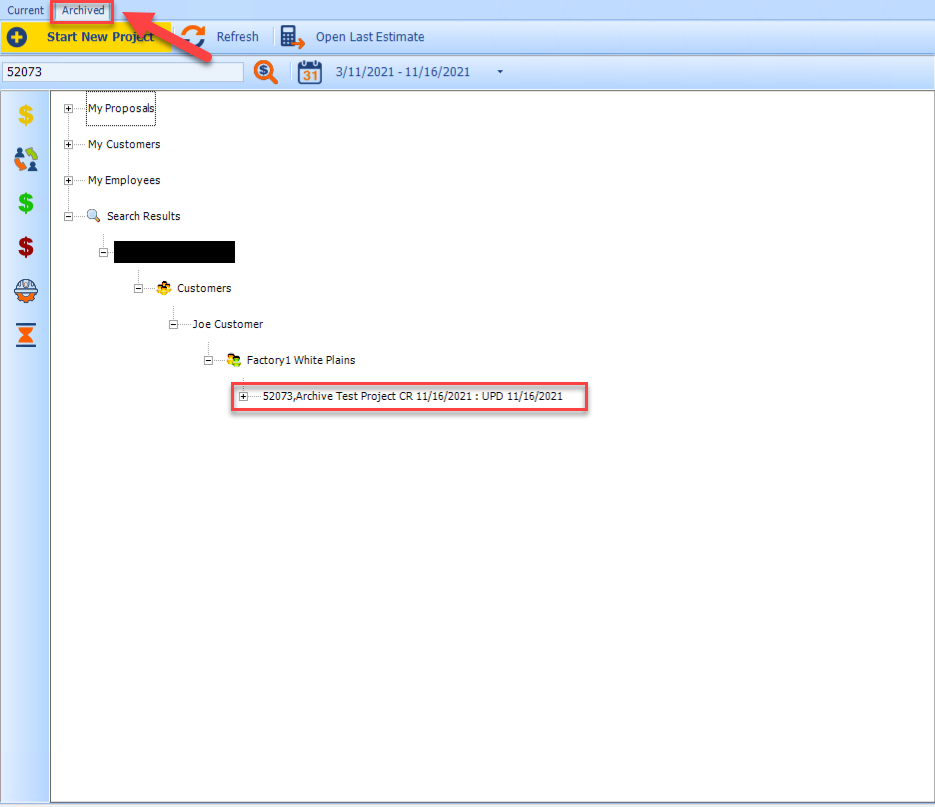 How to Unarchive a Job
Unarchiving a job/bin is a really simple process! Once in the Archived tab of WeEstimate, simply right click the job/bin you'd like to restore (1) and click on current (2).