Select the folder in which you'd like to remove the parts from.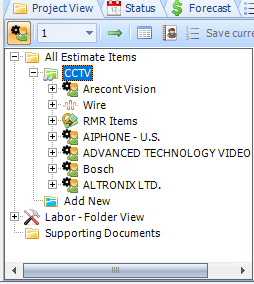 1.) Right click on remove in the bottom half of the screen in the equipment tab
2.) Click on select all
3.) Than click on delete

You can also delete the folder by right clicking on the folder and selecting remove.