This article will cover how to change customer information within WeEstimate
Changing Customer Name:
To change a customer's name, first click on the customer information tab within a job. From there click on the "Edit" button under the current customer screen. On the pop up window, enter the proper information you'd like to change to and click on update when you're done.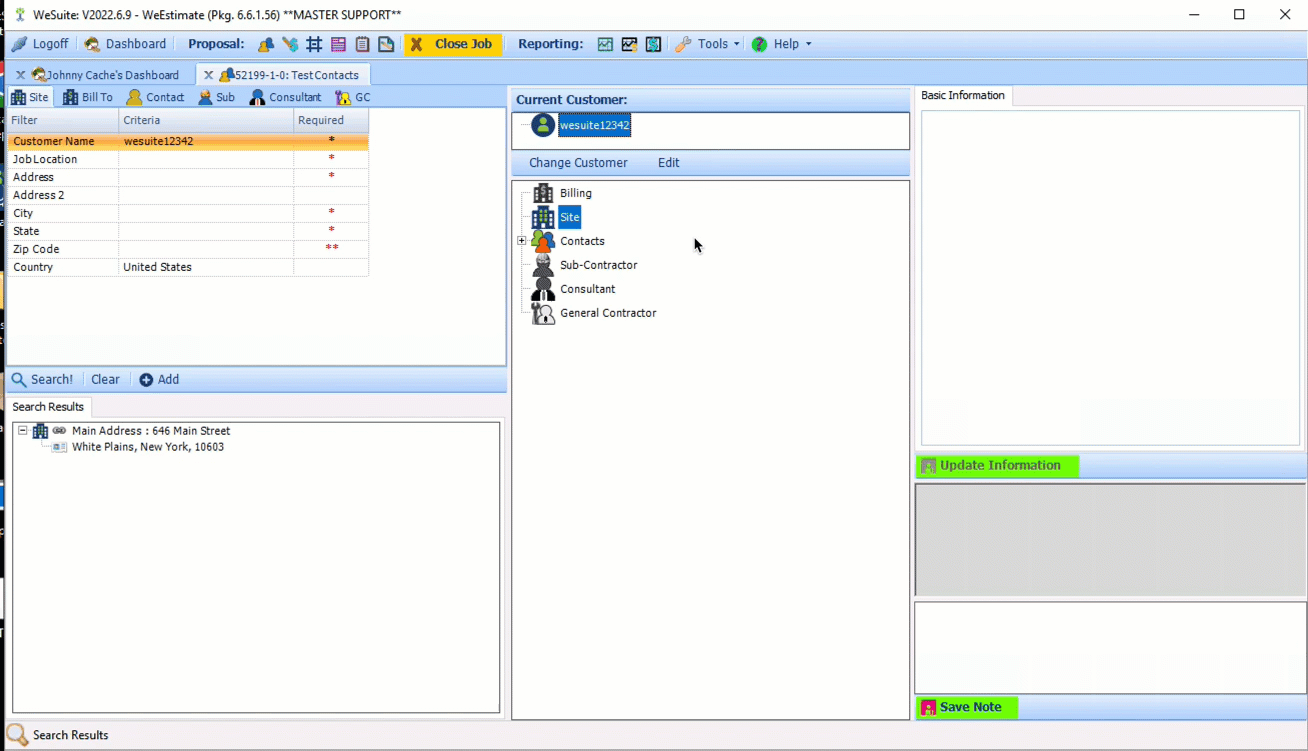 Changing Customer:
To change the customer to an already existing customer, you can click on the "Change Customer" button from within the customer information tab. In the search window, find the intended customer you'd like to load into the job and click "ok." You will have the option to keep current site/billing along with the change or the ability to clear them.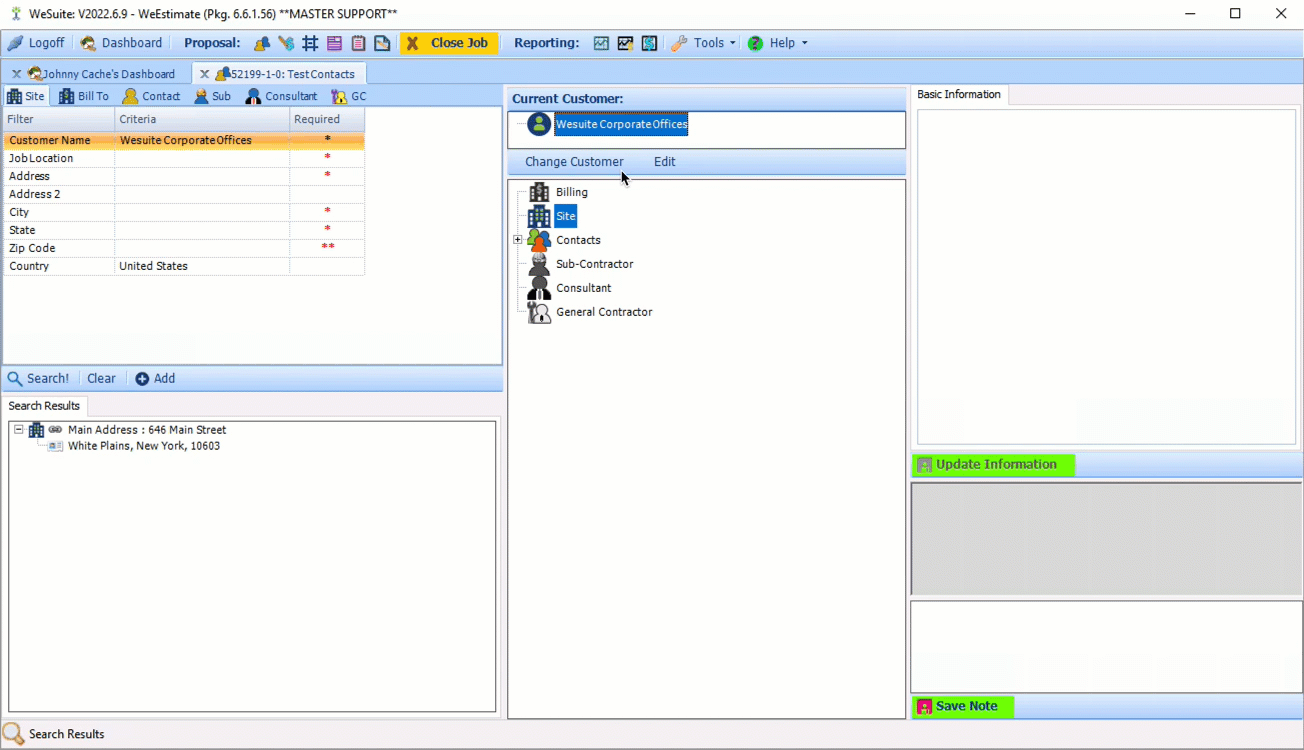 Editing Existing Site/Billing:
To change existing sites or billing addresses, click on the existing site and/or billing within the job. On the basic information screen, change the field you'd like to edit. The important thing to note is that if the information is in red, it comes from accounting and cannot be edited.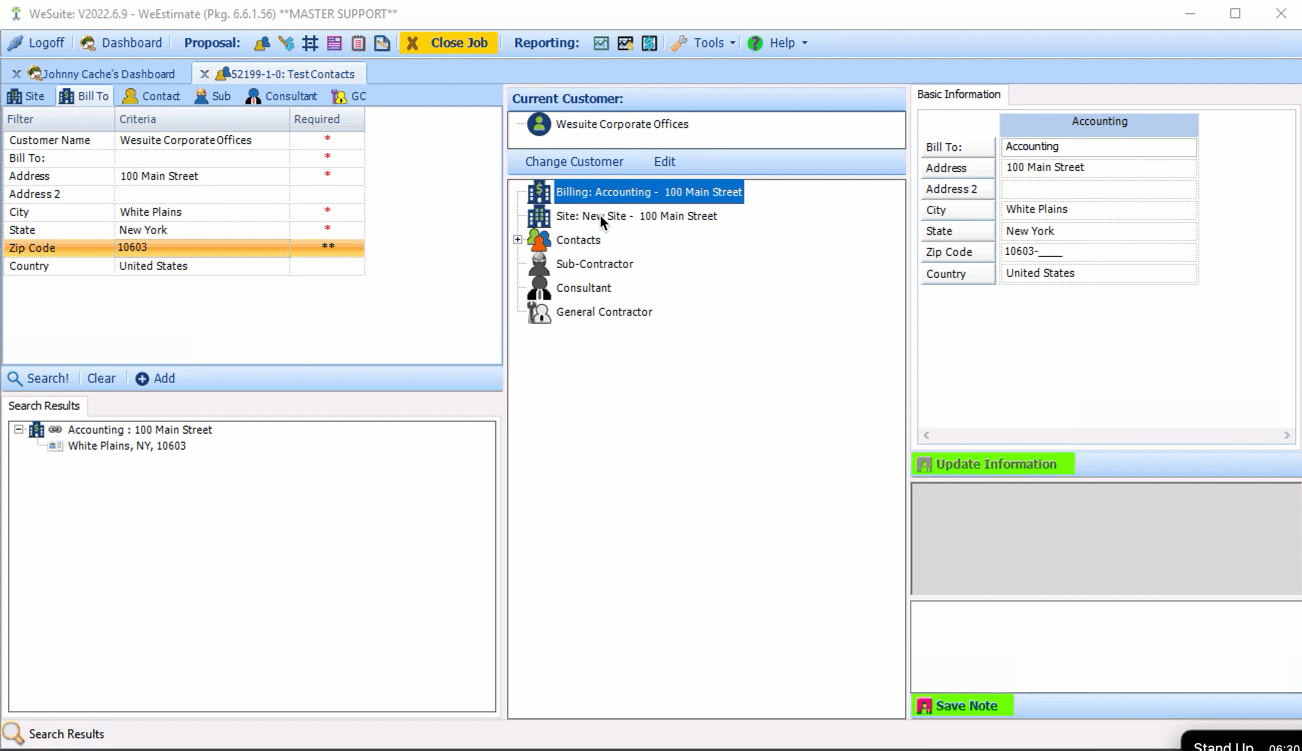 Removing/Clearing Current Sites:
Sites can be removed by right clicking on the site or billing and selecting the "Clear" option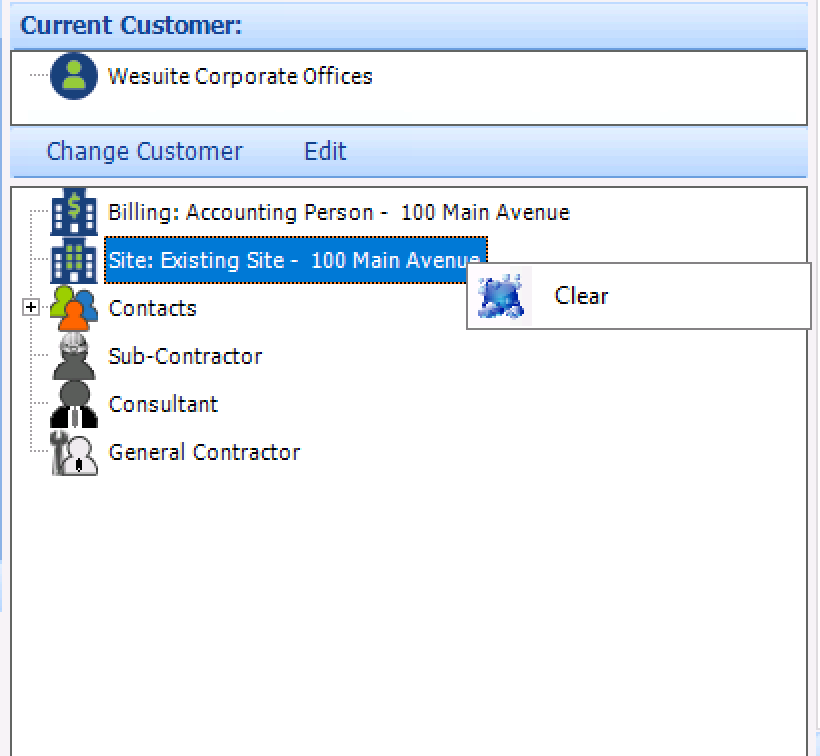 Winning an Estimate to retain the updated Customer Information to Win an Estimate
If the Estimate has a quote package sent, after making changes to the Customer information, the user will need to follow the steps below to retain the updated information:
1. Go to the Document Screen (

)
2. Add a Quote Package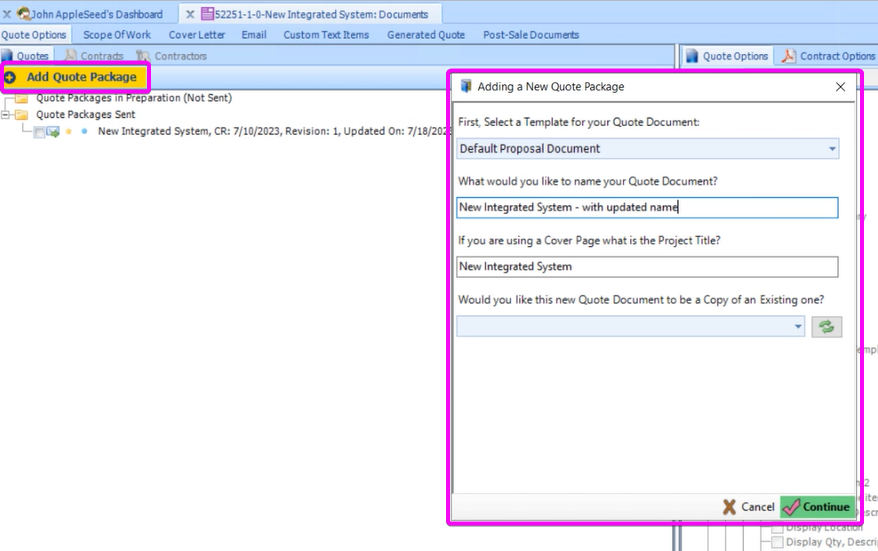 3. Flag the quote package as Sent to the Customer


4. Go to Estimate Screen to change the status of the Estimate to a Won/Close state
5. Once the status is changed, the user will be prompted to flag a quote package to be the winning quote: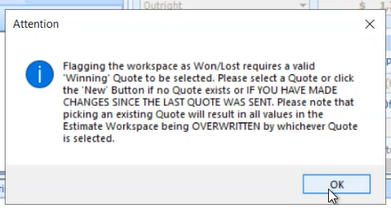 6. By default, the most recent quote package sent would be highlighted in green - this allows the user to easily see which quote package should be the winning updates
7. Click Continue - the Estimate will complete the winning process and will apply the corrected Customer Information