This is a quick guide on how to delete associated parts.
Go to Tools --> Part Editor and locate the part with the associated item you wish to delete and right click and select "Add Associated Items."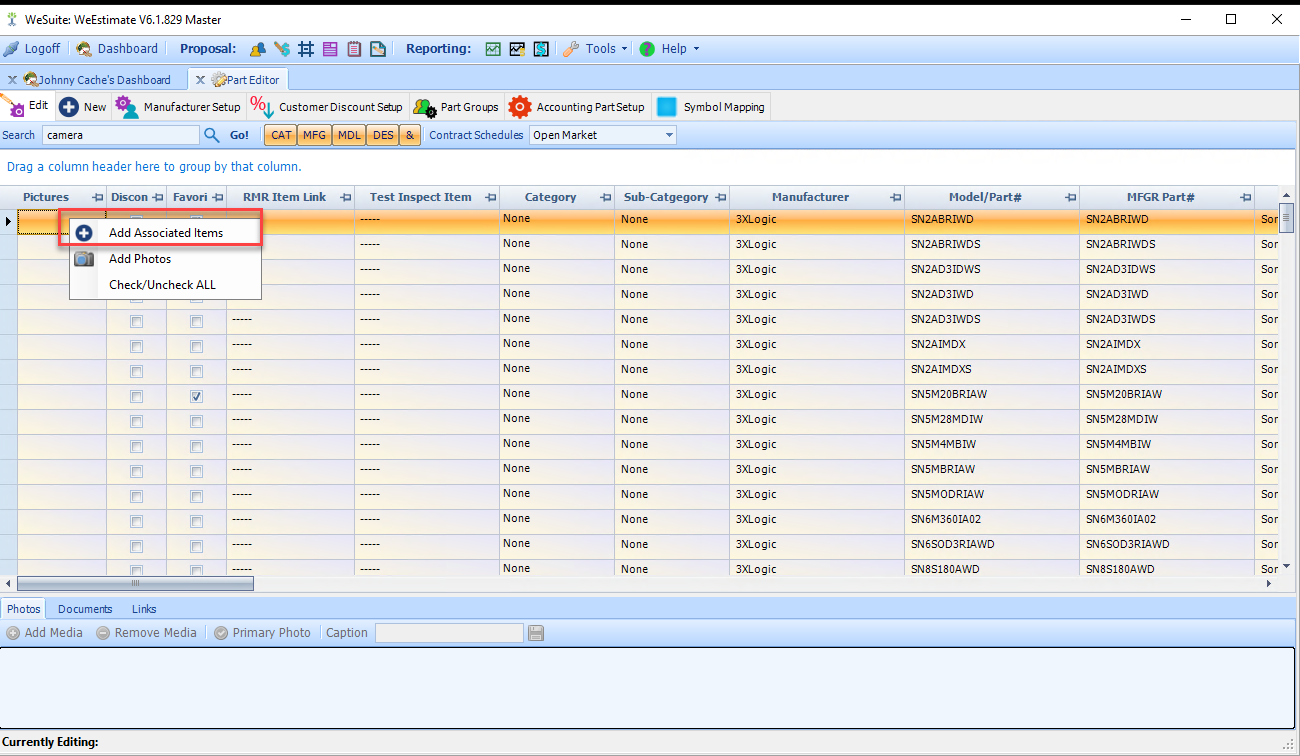 On the window, select the part you wish to delete and click the delete button on your keyboard.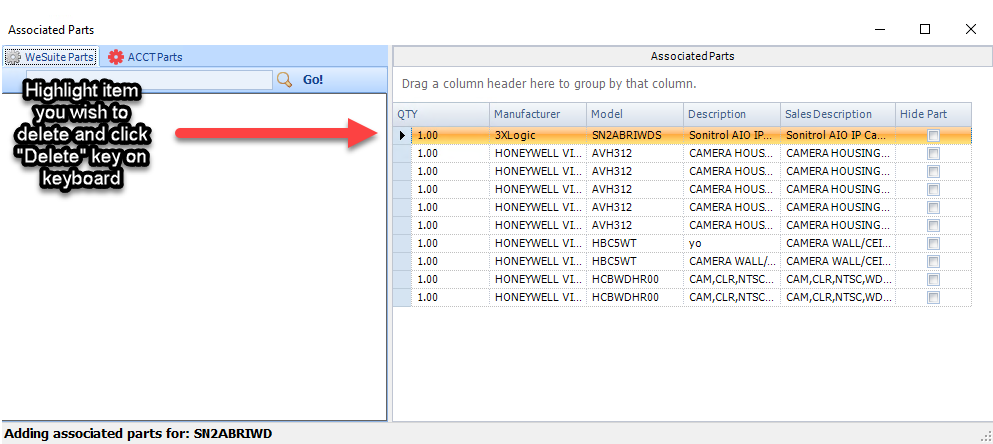 This will prompt you with a deletion confirmation message from that part.