1. Open estimate to insert into Engineering Queue
2. Go to Status tab
3. Select "In Engineering" under Status dropdown
4. Select Project Engineer if none was selected upon estimate creation.

5. Click "Save"
6. User will be presented with the pop up message below: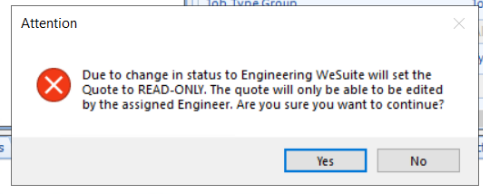 7. Click "Yes"
8. User will have the opportunity to enter a message to the Engineer assigned which will notify the Engineer via email

9. Once Estimate status is "In Engineering" the estimate will be "Read Only" for all users other than the assigned Engineer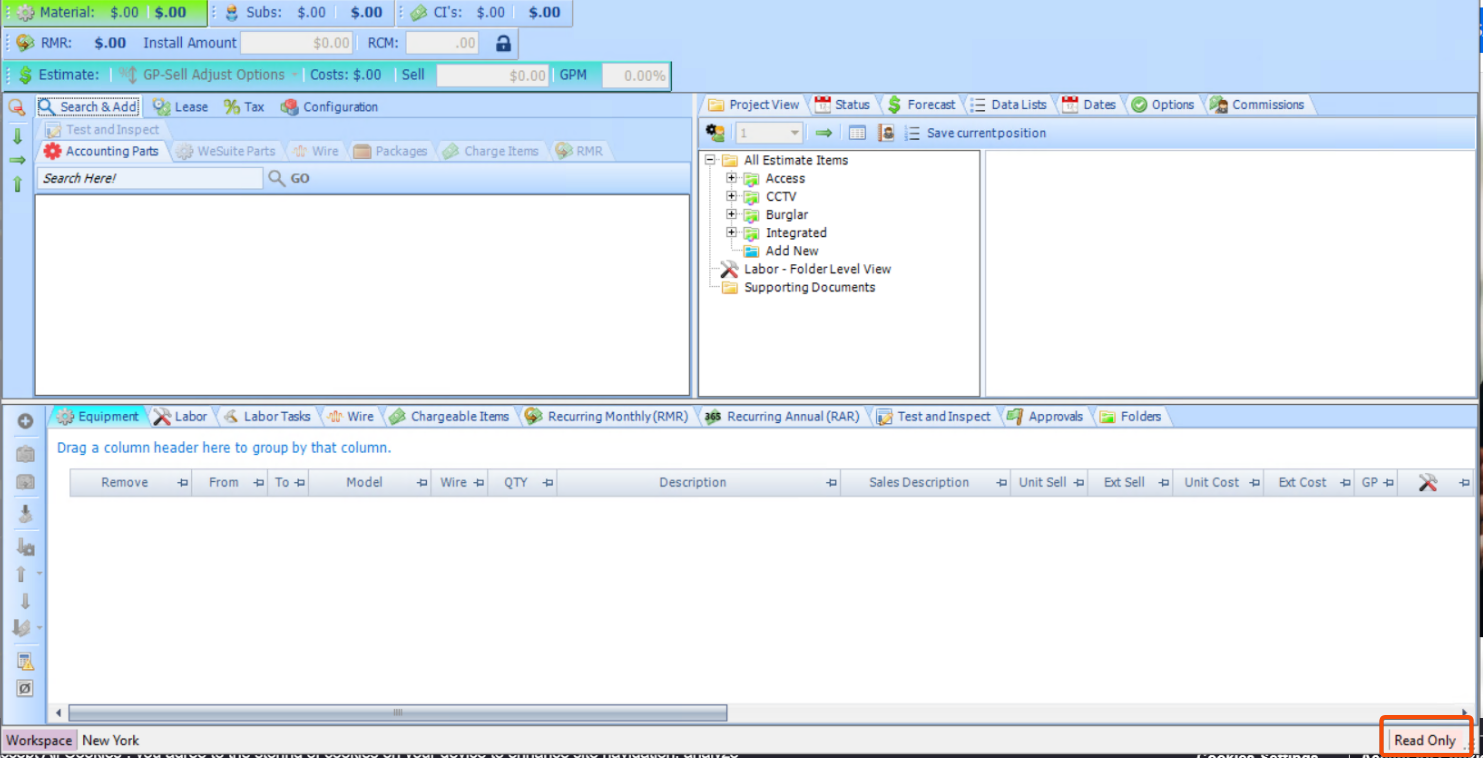 10. Once estimate has been fully engineered, the Project Engineer will need to update the status so the estimate is editable by the estimate owner.