Note: Only a system admin has rights to setup a new user.
For best practice it is always recommended that you copy users from an existing user who may have a similar profile. (ex: sales user, system administrator, etc)
This allows the user to automatically have all the appropriate groups, managers, or managed permissions automatically selected.
To Copy a user:
Go to Tools -> System Configuration
Right Click on the user you want to copy
Select Copy
Select the Office you want to paste the new user into
Click on Paste Icon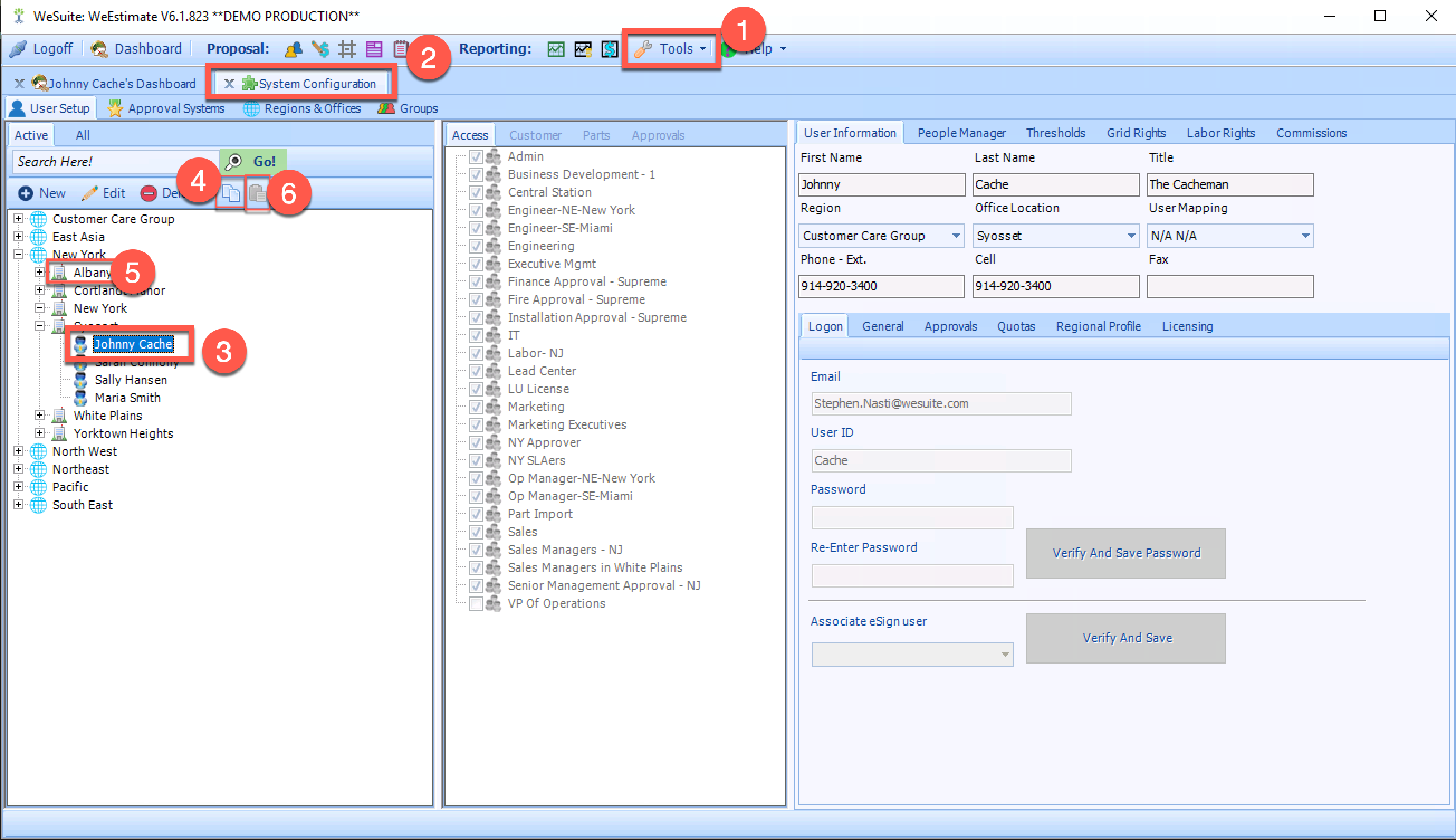 Fill out the information in the form.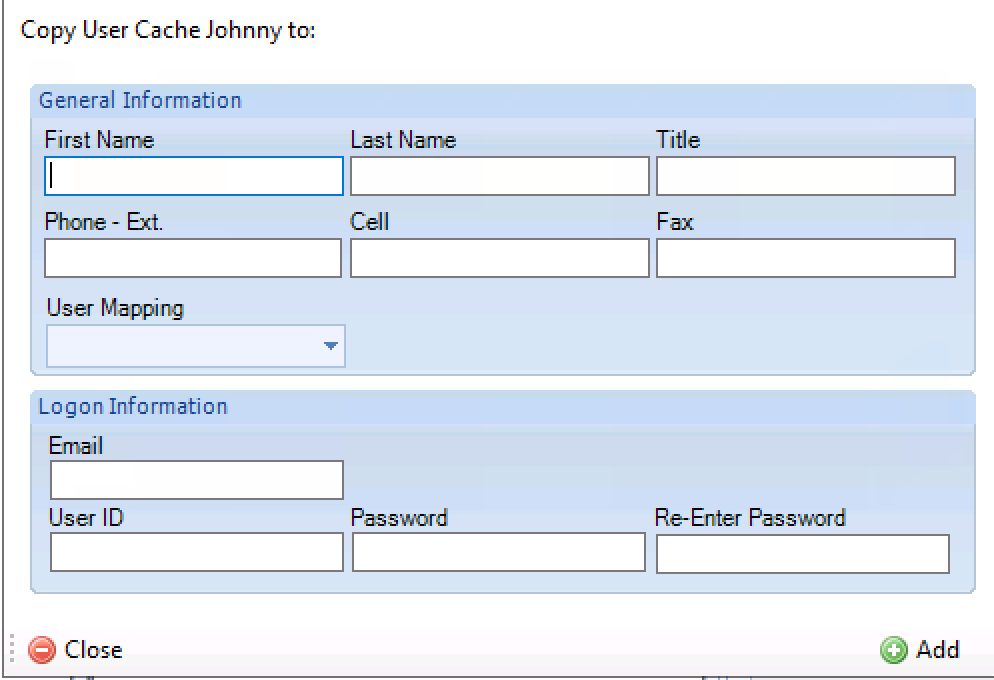 To setup a new user, without copying, follow the 5 easy steps shown below:
Tools > System Configuration > Users
Click New
Add the user to a group
Complete the user information form [Note: The User Mapping dropdown is only needed for clients integrated with SedonaOffice]
Click on the Licensing tab and check the box next to the applications the user should have access to.
Click Save