To add a new user within WeEstimate, you can either copy an existing user with similiar rights or you can create them from scratch.
To Copy a user:
1. Tools
2. System Configuration
3. Select the user you want to copy
4. Click the "Copy" button
5. Select the Office you want to paste the new user into
6. Click on Paste Icon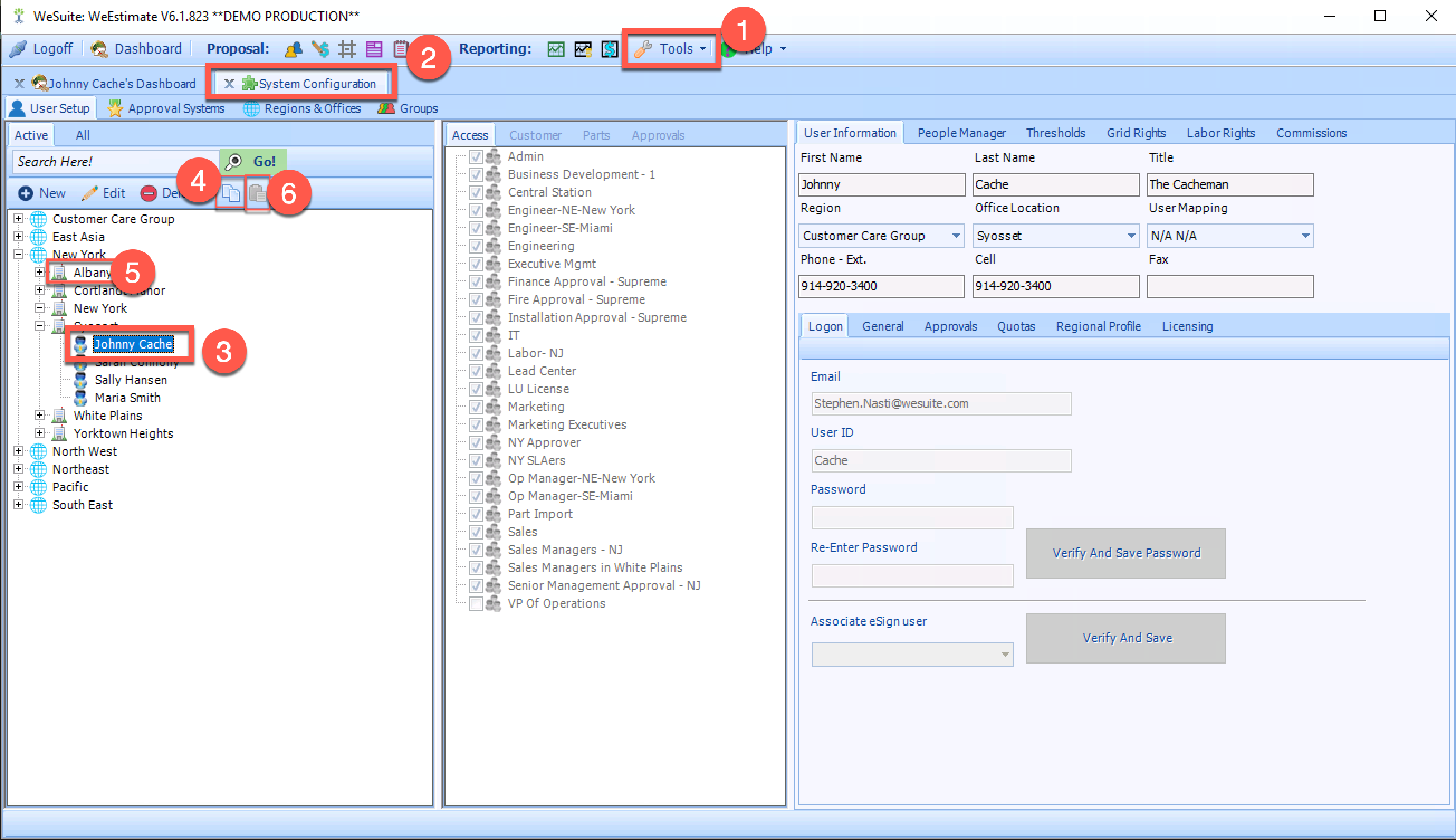 Fill out the new user's information in the "Copy User" window and click on "add."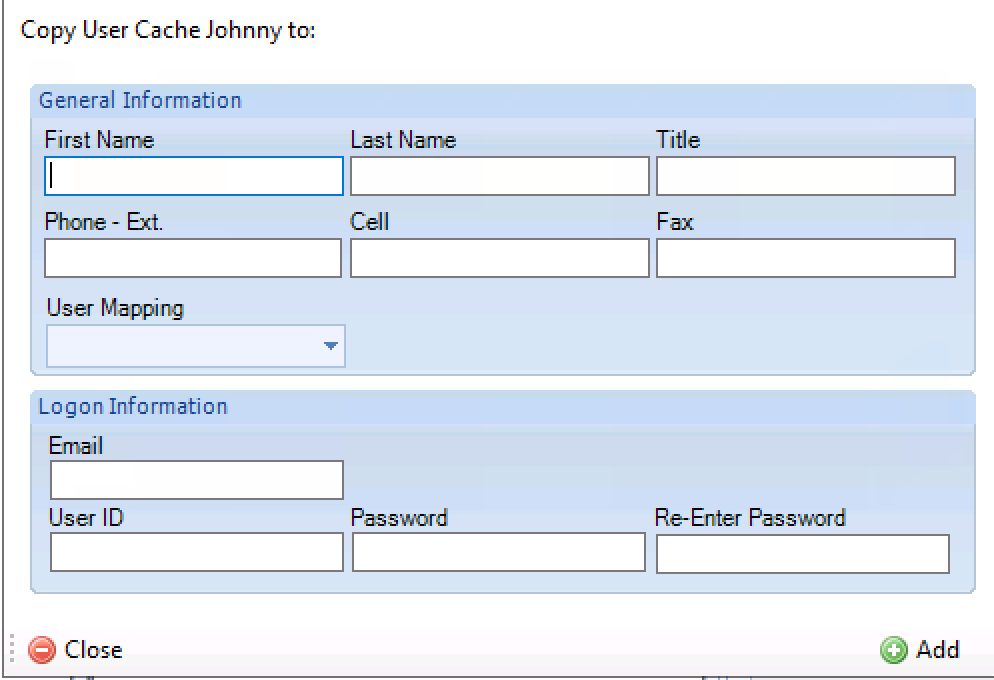 To add a new user:
Click New
Add the user to a group
Complete the user information form [The User Mapping dropdown is only needed for clients integrated with SedonaOffice]. If user not made in Sedona, select the "NA/NA" option

Click on the Licensing tab and check the box next to the applications the user should have access to.
Click Save