First ensure that the job is won. Right click on the "Change Order" section below it and click "Add Change Order"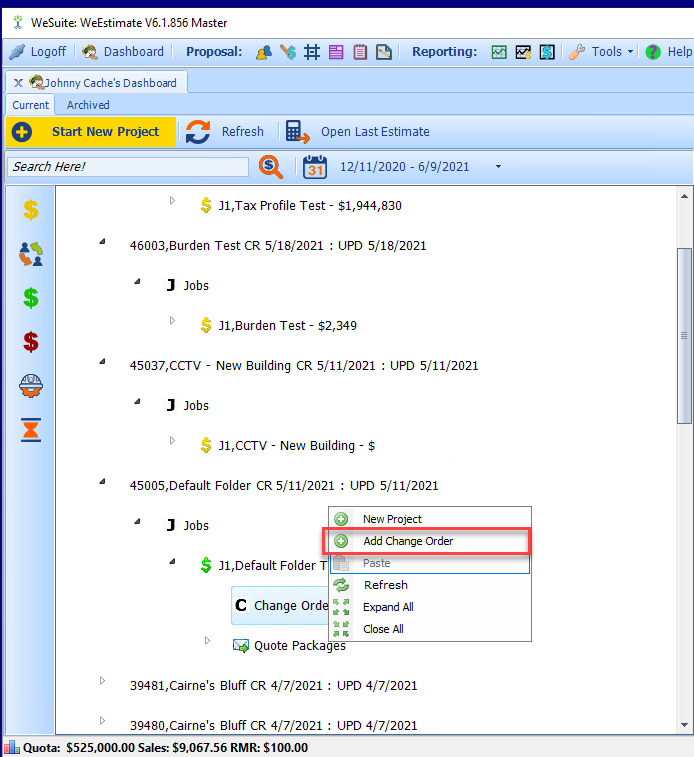 The Adding a Change Order window will open. Some fields will carry from the base job such as customer but you will need to select any required fields to proceed.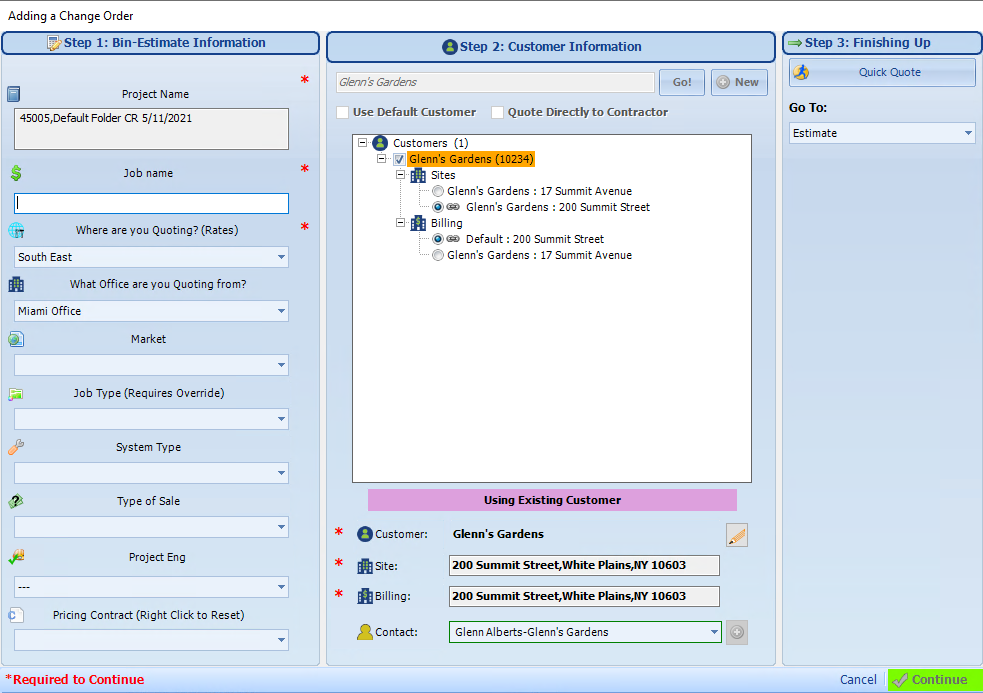 The job window will open and it will be treated as a new quote. You can either make negative adjustments from the base job. (Article on how to do that here - https://support.wesuite.com/hc/en-us/articles/360060823752-How-to-Make-a-Negative-Adjustment-to-a-Job), or you can proceed to add parts if you need to make a positive adjustment to the quote.