This is a quick guide to show you how to delete an item from a data list.
**Please note, data list items that are in use cannot be deleted**
1.) Tools
2.) Program Options
3.) Appearances
4.) Item lists tab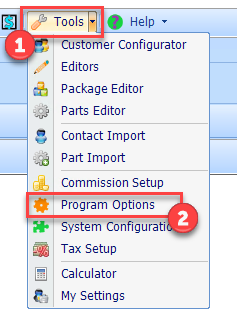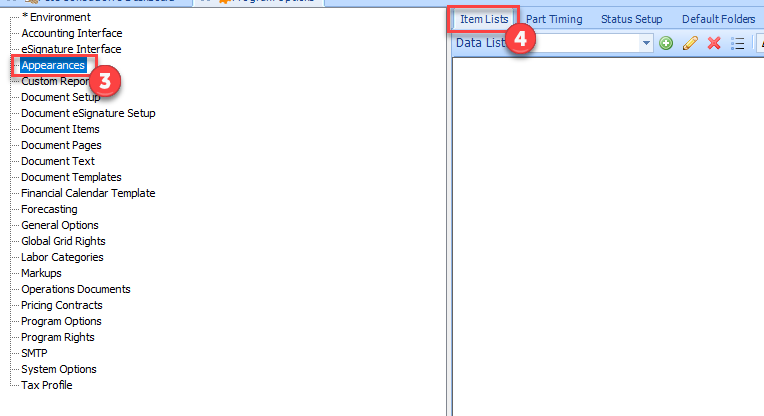 Once in the item lists tab, select the Data List you'd like to edit from the drop down.
5) Select the item you would like to delete
6) Select the "Delete Data List Item"